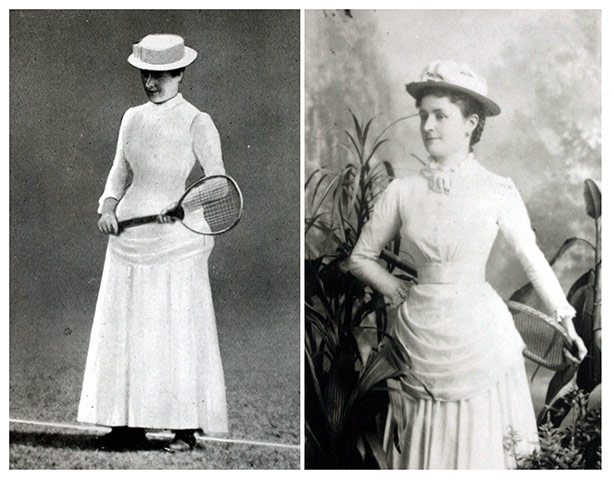 Maud Watson [left] defeated her sister Lillian [right] in the inaugural ladies championship final in 1884. White clothing was worn as it helped mask perspiration.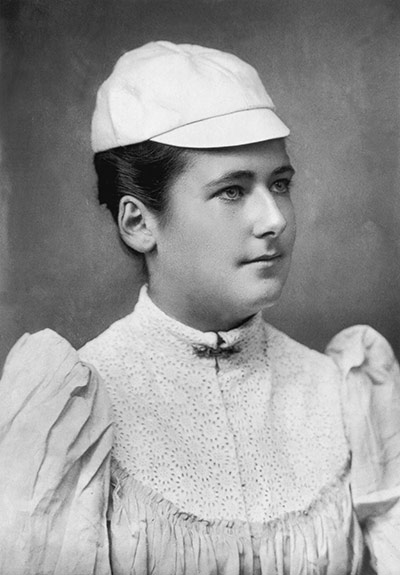 Fifteen-year old British tennis player Lottie Dod in 1890, who won Wimbledon in a calf-length skirt. The shorter length was allowed as she was still a schoolgirl.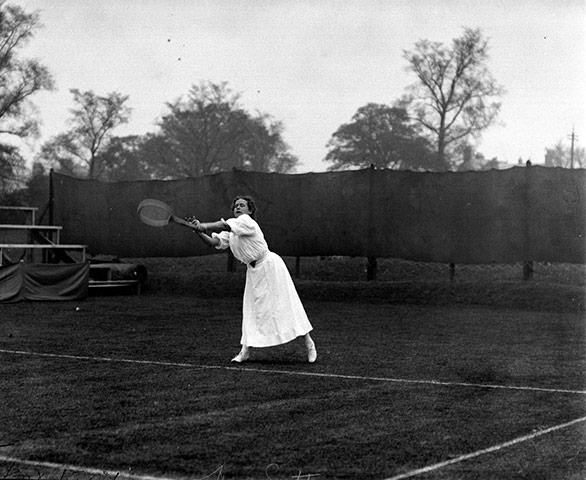 May Sutton Bundy, the first American to win the women's single's championship, pictured in action. She caused a stir in 1905 by rolling back the cuffs of her dress, revealing her wrists. The sleeves, she complained, were "too long and too hot"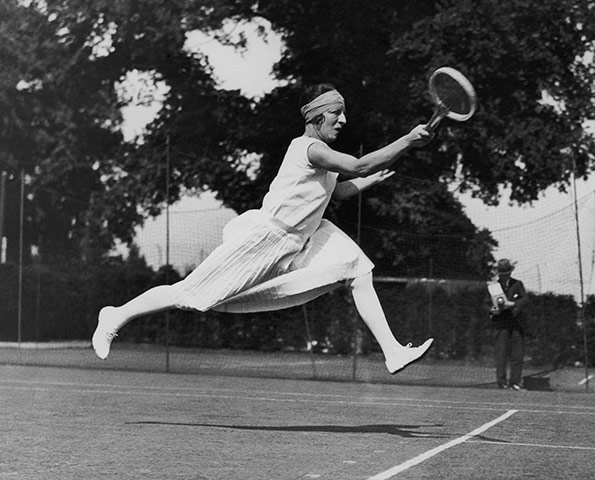 Daring French tennis player Suzanne Lenglen, competing at Wimbledon in 1926. Elizabeth Ryan, winner of 19 Wimbledon titles, said of Lenglen, "All women players should go on their knees in thankfulness to Suzanne for delivering them from the tyranny of corsets." Lenglen wore a flimsy, revealing calf-length cotton frock with short sleeves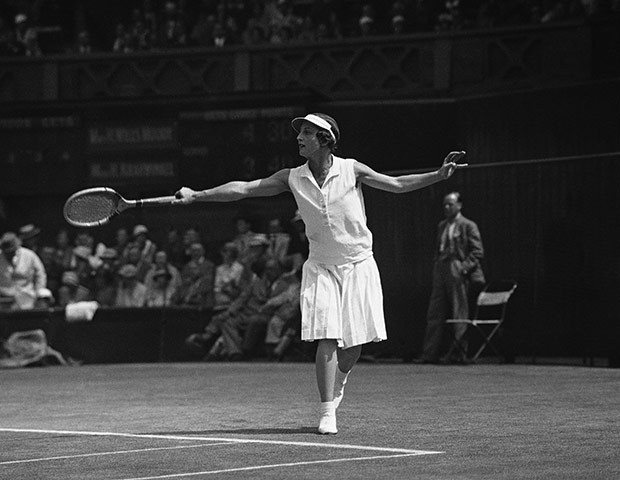 Californian tennis player Helen Wills Moody during a semi-final match at Wimbledon in 1933. Wills Moody made the golf-style eyeshade fashionable and played in a white blouse and pleated skirt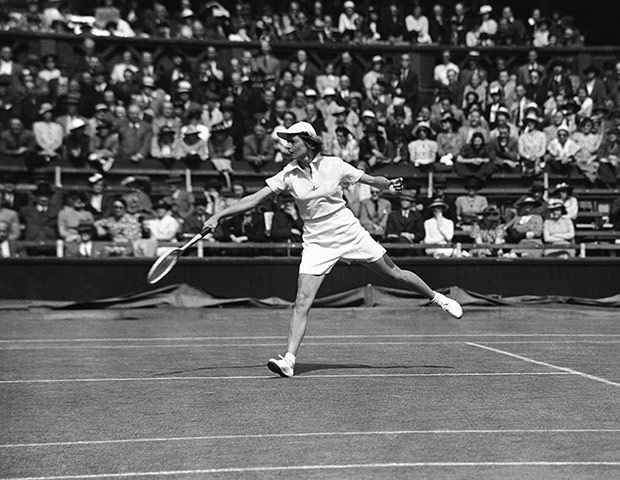 American tennis player Alice Marble at Wimbledon in 1937. Marble favoured tailored flannel shorts and
crewneck T-shirts in a more masculine fashion statement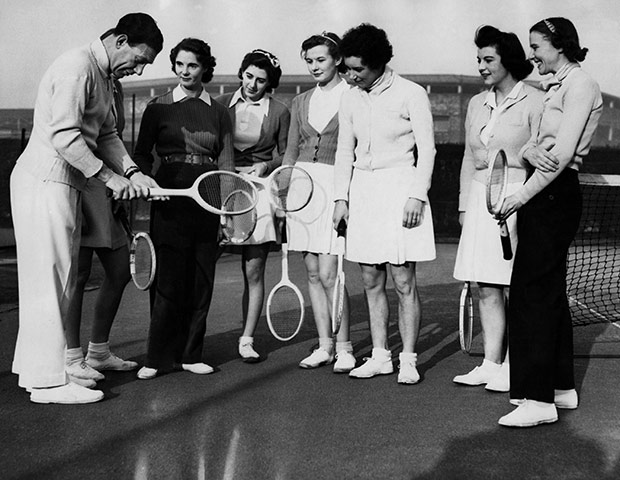 Dan Maskell coaches nine of Britain's leading women tennis players at Wimbledon in December 1946. Left to right: Kay Menzies, Jean Quertier, Joy Gannon, Molly Lincoln Blair, PJ Halford and Betty Passingham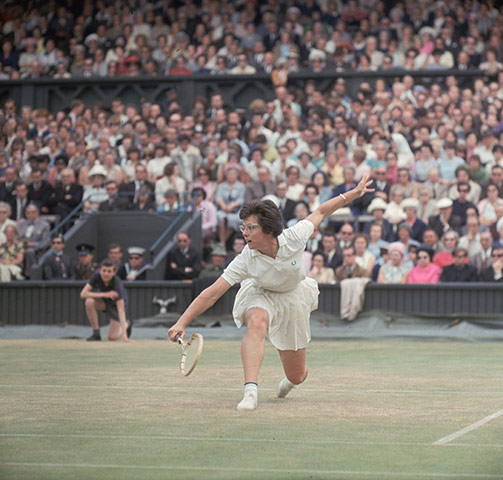 American tennis player Billie Jean King, seen here in 1965, made the headlines for her performance, not her outfits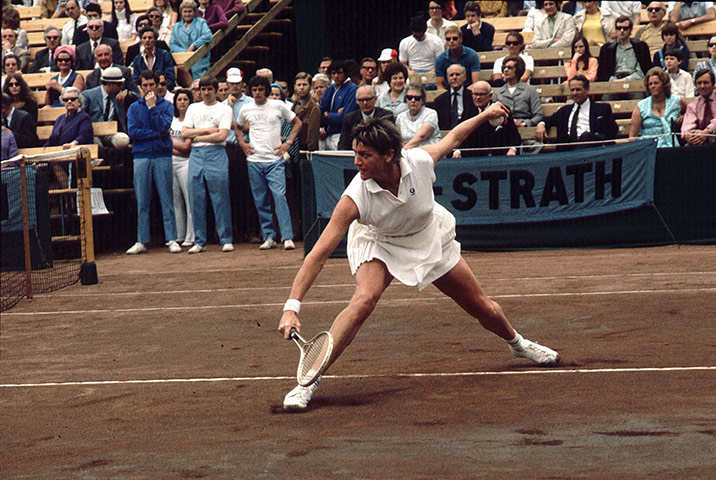 Outfits became shorter and tighter in the 70s, as seen on Australian player Margaret Court in 1971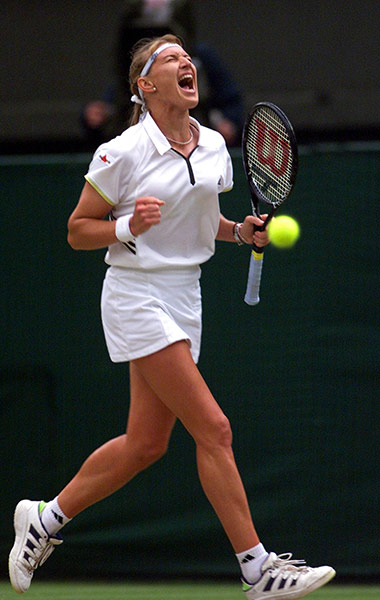 In the 80s and 90s, breathable and lightweight fabrics were developed, as seen on Steffi Graf in 1999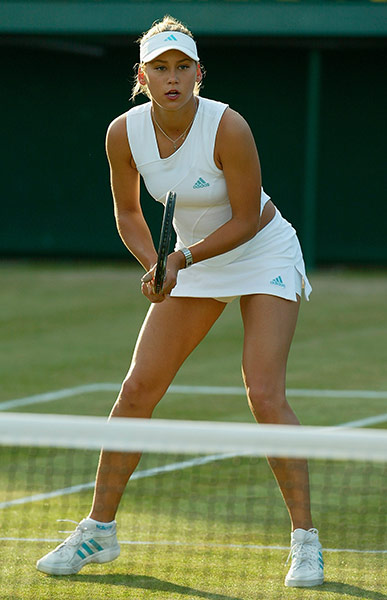 The focus switched to looks, with Anna Kournikova [seen here in 2002] and others wearing ever-short outfits.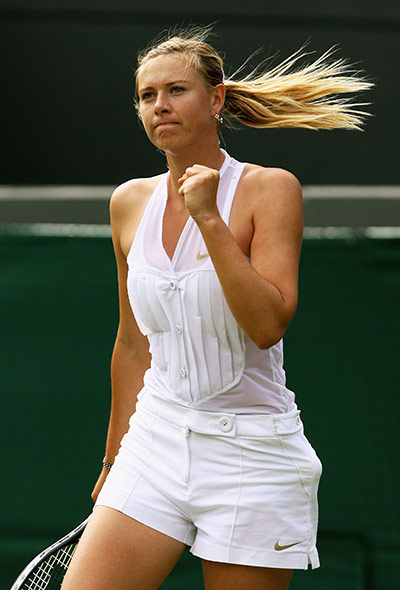 More fashion-focused elements were introduced, such as Maria Sharapova's tuxedo style top in 2008.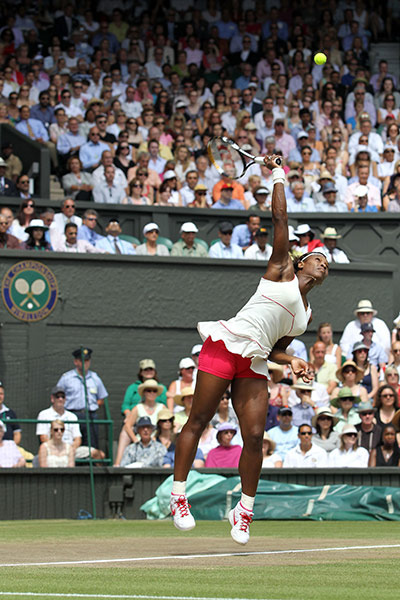 Last year, Serena managed to sneak some hot pink into her Wimbledon outfit.